Welcome to the Adventure of
The Libby Lane...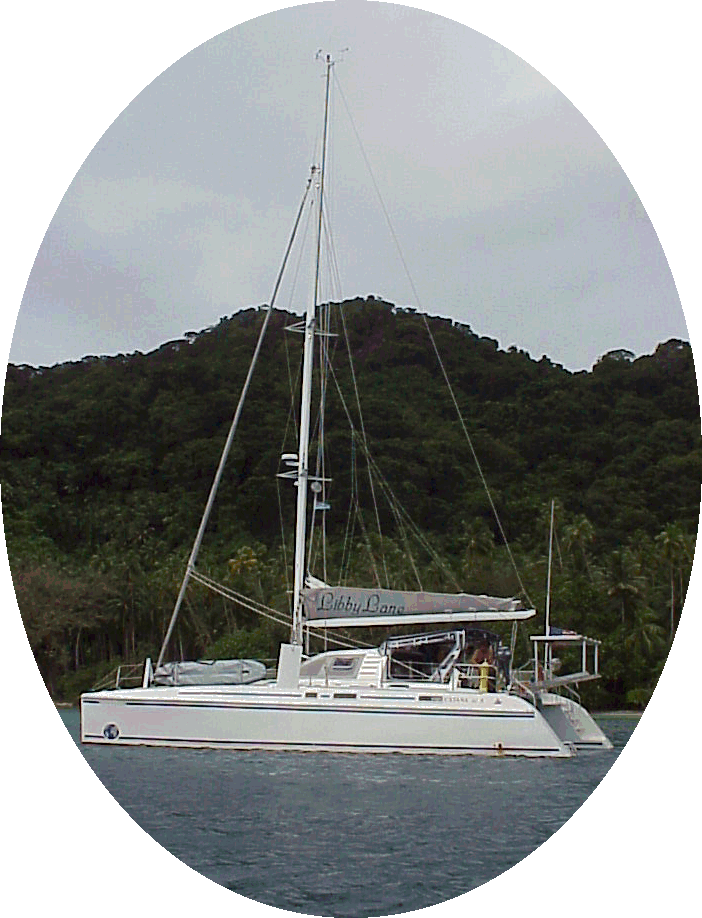 On October 20th 2001 The Williams family first stepped aboard The Libby Lane. She was moored on the end of B Dock in Gulf Harbor Marina which is located in Whangaparaoa, New Zealand. Whangaparaoa is about 40 miles North of Auckland, in the Hauraki Gulf. (Location of the currant America's Cup Course.) The Hauraki Gulf is full of many wonderful places. In the following pages we will try to share with you some of these things we have experienced.
The following pages are a collection of the places we have seen, things we have done and the some of the people we have met and enjoyed so far in our journey!
| | | | | |
| --- | --- | --- | --- | --- |
| The Escape | The Passage | Photos | Contact Us | Guest Book |